ABOUT
Boston's Premier Laser Skin Center
The Laser Skin Center Medical Spa™ was launched in 1999 as Boston's premier facility for skin laser treatment. Located in Boston's renowned Back Bay between Clarendon and Dartmouth Streets at 119 Newbury Street, Having over 15 years of experience The Laser Skin Center Medical Spa™ is recognized as being the first laser skin care facility on Newbury Street! Experience, a professional staff offering it's clientele state-of-the-art laser hair removal and advanced skin care treatments in a discreet and calming atmosphere.
"Our vision from the beginning was to provide the absolute latest in laser technology coupled with the most talented individuals in this clinical arena – in a caring, calming and nurturing environment – the polar opposite of the typical experience at the vast majority of metropolitan university teaching hospitals."
With a combined 35+ years of staff experience, including doctors, aestheticians and laser technologists, it's no wonder discriminating men and women (including 300+ of Boston area doctors, nurses and other medical professionals) have been choosing The Laser Skin Center Medical Spa™ for their own laser and medical cosmetic needs for over a decade. The facility affords its clientele the unique ability to experience Boston's most comprehensive selection of laser hair removal and anti-aging skin care treatments available on the market today.
Dr. Russell Krausser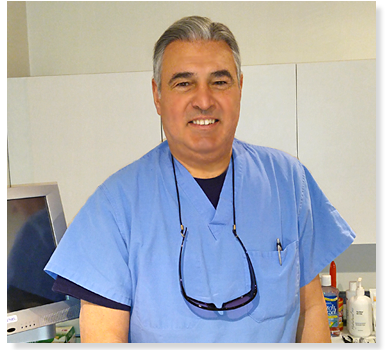 Dr. Russ Krausser, the founder and co-director of The Laser Skin Center Medical Spa™, holds dual Doctoral degrees in both Physiology and Medical Science. Educated in the United States and abroad, Dr. Krausser brings a wealth of over 15 years of laser experience to his role as Director of Laser Services at The Laser Skin Center Medical Spa™.
Winner of numerous awards for both design and incorporation of the latest medical laser technology, The Laser Skin Center Medical Spa™ adheres to the guiding principle that the client is the true "center of focus" and sole reason for the facility's existence. The Laser Skin Center Medical Spa™ maintains all necessary certifications with U.S. Federal and Commonwealth of MA Health Departments.


Dr. Adam Beck
Dr. Adam P. Beck is board certified as a Surgical Specialist and attended Loyola Stritch School of Medicine. His education and training also include a fellowship at the Massachusetts Eye and Ear Infirmary, a residency at Northwestern University (Chicago, IL) and an internship with the Department of Surgery at Loyola University McGaw Hospital (Maywood, IL).
In addition to being a clinical instructor at Harvard Medical School, Dr. Beck is an attending surgeon at The Massachusetts Eye and Ear Infirmary (Boston, MA) and also maintains offices in Andover, MA and Londonderry, NH.

Over 16 different laser and light-based technologies are currently available at The Laser Skin Center Medical Spa™ from leading manufacturers including:
ACCOLADES & SOCIETIES
" HIGHLY RECOMMEND! Cannot say enough good things about this place. I've been going here for the past 5 months for laser hair removal on my bikini area."
" While I have not yet finished my treatments, I have only had good results and experiences so far! They are super professional yet personable. They put me right at ease and answered all my questions."
" I had a series done 7 years ago and it was awesome! The staff there is wonderful and very experienced at what they do. I have been back for a single maintence session once every 3 years and my results are great!"
" I had a lot of questions throughout my experience and each of them was answered with patience and interest. They are very honest and clear about what to expect and really want the client to be happy with the results."
" Laser Skin Center is the best in Boston, hands down! I have tried several medical offices prior to treatment at Laser Skin Center, and I can say without a doubt, Cindy and her staff deliver the best results."
" Ingrown beard hairs have always been problem for me and I needed to shave twice a day. Laser hair removal has cured the problem and I'm thrilled with the results."
" I was a little nervous about trying laser hair removal, but they really have made the experience so great that I've done two different areas and the follow-up treatments. They're honestly great!"
" The entire staff was friendly and knowledge. This was the best laser treatment I've ever had. It was cost effective, beneficial, and enjoyable (which says a lot). The whole experience was amazing! If you're looking for a laser place in Boston, this is THE one you should visit!"